If you want to improve your home audio setup, you'll need to choose the right speaker system. But with so many options on the market, it can be tough to know where to start. So here's a quick guide to help you narrow down your choices and find the perfect set of speakers for your home.
Required number of speakers
The first thing you need to decide when buying an audio system is how and why you plan to use it. For example, a multi-channel audio system with several speakers and a subwoofer is suitable if you want to watch movies, especially with modern special effects. Sets in different variations differ in the number of speakers and subwoofers.
One popular option for surround sound is a system with five speakers and one subwoofer. This format is called 5.1. However, it is necessary to create full-fledged surround sound when watching your favorite blockbusters.
People who love music and want to listen to it in high quality should focus on stereo systems with only a few speakers. Almost all audio recordings are encoded as stereo signals, so this will give you the best listening experience.
Choose passive or active acoustics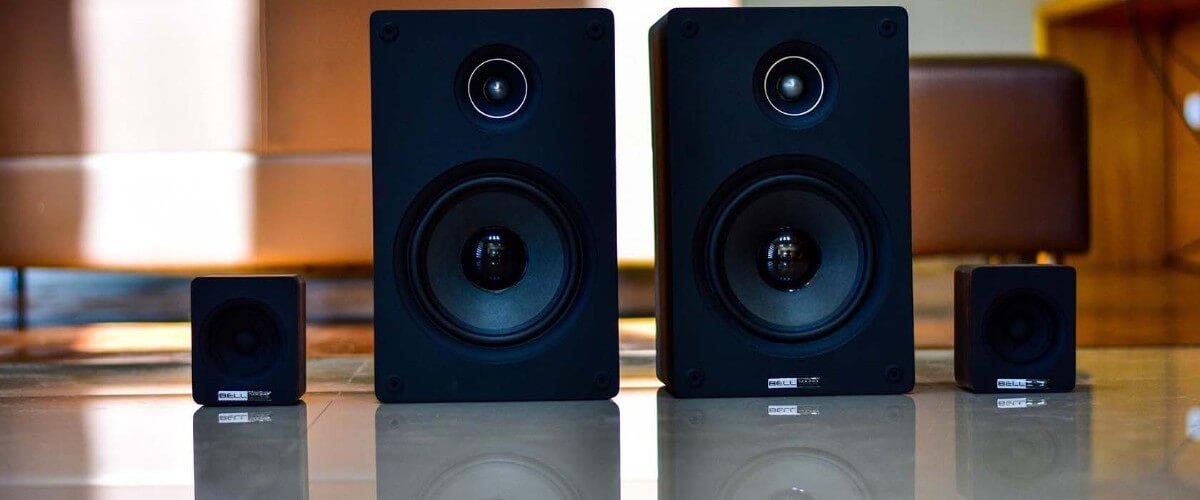 All acoustics are divided into two broad categories – active and passive.
Active acoustics is self-sufficient: in one case, everything is necessary for work – a speaker system, an amplifier, and other electronics. Such equipment does not require additional components and is ready to work right out of the box.
The sound quality of active acoustics differs depending on the class of equipment. There are many small active wireless speakers on the market, but they usually don't sound as good as expensive models of Hi-End-class premium brands. These models have high-quality sound and a unique musical style. They are also compact and floor-standing.
You need to buy an amplifier separately to use passive acoustics. It can be not easy because each amplifier sounds different, and you must choose the right one. However, you can customize passive acoustics to your liking, and they work well for home theater systems. In this case, do not forget about the receiver. A high end receiver, with which you can fine-tune the sound will make the sound quality more worthy and pleasant to hear.
Selecting speakers format and size
There are two types of speakers: shelf and floor. Shelf speakers are small and can fit on a table, rack, or shelf. They don't have as much bass as floor models. Floor models are larger and can stand on the floor by themselves. They do better with basses than shelf models.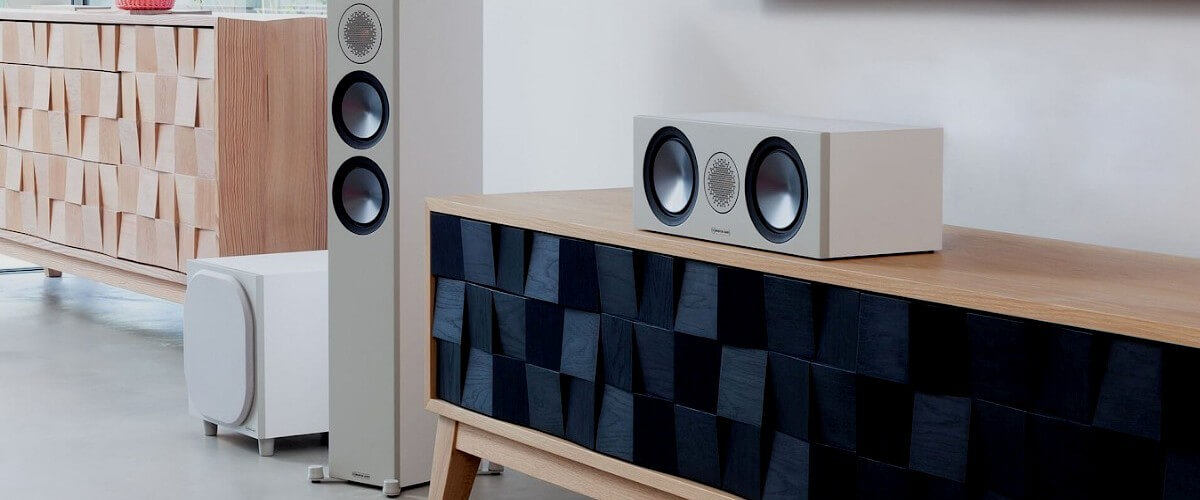 You should choose the format of your speakers depending on the size of the room and where you want to place them. You can use small bookshelf speakers if you have a small room, up to 12 sq. m. You can complement the system with a compact subwoofer if you want more bass in your sound. You can install a massive bookshelf or small floor acoustics in a room between 12 and 20 square meters. You do not have to add sound to hear its shades with high-quality acoustics constantly. If you are looking for acoustic treatment for a room more significant than 20 sq. m, you should consider floor acoustics. It will create the necessary volume and density of sound in the room. You don't need to turn the sound up to enjoy the music. A high-quality music system can accurately convey the emotional coloring of composition even at low volumes.
Budget and test on your favorite music
If you are choosing acoustics for the first time, it is better not only to read articles, reviews, and thematic forums – it is worth taking the time and going to a specialized store for live listening. Everyone has personal musical preferences and unique differences in sound perception. Someone may like the sound of one speaker, while another person will be disappointed in the first minute.
Listening to your favorite music on a CD or flash drive is better. You need to be in a good mood when you do this: your mood affects how you hear sound. While you listen, share your thoughts with the seller. An experienced professional can help you choose the proper acoustics for you.